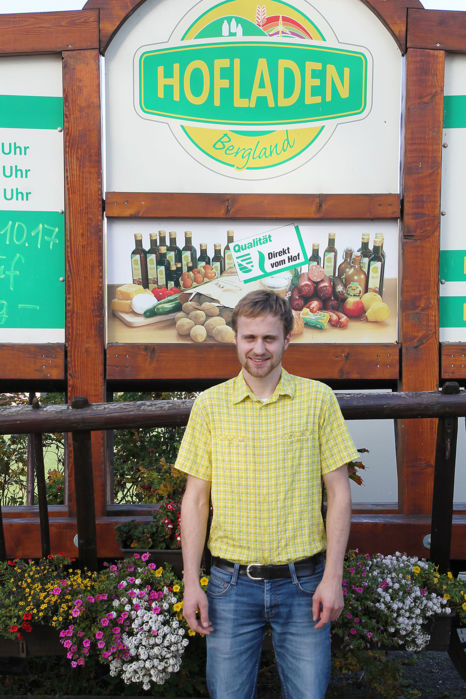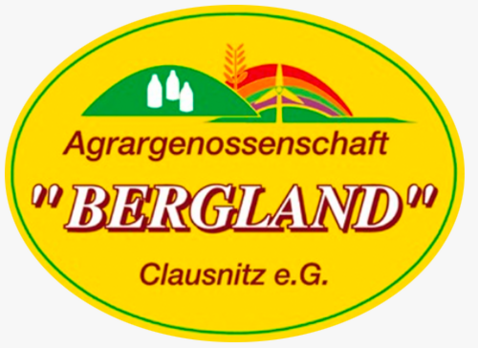 | | |
| --- | --- |
| Position | Rechenberg- Bienenmühle, Saxony |
| Webpage | www.agrar-bergland-clausnitz.de |
| Processed seeds | Rape, flax, camelina |
| Origin of the seeds | company-owned agricultural land |
| Products | Rapeseed oil fuel, edible oils, press cakes for cattle feeding and human nutrition |
---
"The top priorities in our company are the creation of regional material and energy cycles and, associated with this, sustainable value creation and climate protection. In order to be able to continue to implement this successfully, stable political framework conditions must be created in the long term. "
Christoph Hänel, Chairman of the cooperative
---
In the heart of the Ore Mountains at an altitude of 535 to 720 meters, 216 hectares of rapeseed, 35 hectares of oil flax and 16 hectares of camelina grow on the fields of the agricultural cooperative "Bergland" Clausnitz in addition to cereals, potatoes, beans, corn, clover grass and energy crops. The edible oils produced from the oil seeds are sold in the cooperative's farm store together with other groceries from the cooperative's own production as well as other products from the region. A large part of the rapeseed is used for the production of vegetable oil fuel, which is used in the farm's own machinery. By operating various tractors powered by rapeseed oil, as well as a forage harvester and a mower-conditioner, approximately 90,000 liters of fossil diesel fuel can be replaced annually on the farm. At the same time, the protein-rich side product press cake is used to feed the farm's own dairy cattle.
But it's not only the sustainable use of native oil plants that distinguishes the company from others. In addition to 3 wind turbines and a photovoltaic system on a roof area of 8500 m², the cooperative has 4 biogas plants. Here, the entire liquid manure of the 700 dairy cows is converted into electricity and the fermentation residues are spread specifically on the adjacent agricultural land for fertilization. In 2016 alone, 5.8 million kW/h of electrical energy produced by the biogas plants were fed into the power grid. The generated heat is not only used to dry threshing fodder and hay, but also to heat some of the company buildings and cooperative rental apartments. The cooperative also obtains heat for heating apartments and office buildings via woodchip heating systems, which saves around 50,000l of fuel oil per year.
---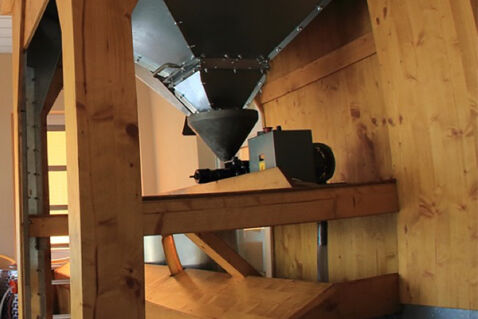 The oil mill of the agricultural cooperative: In addition to the use as biofuel, a high quality edible oil is also produced from the own rapeseed.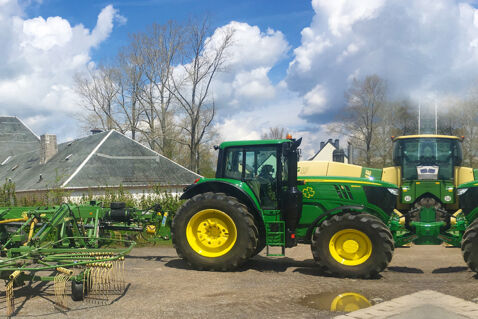 Greenhouse gas emissions are avoided by the means of commercial vehicles that use vegetable oil, wind turbines, photovoltaic systems, woodchip heating and biogas plants in order to protect the climate.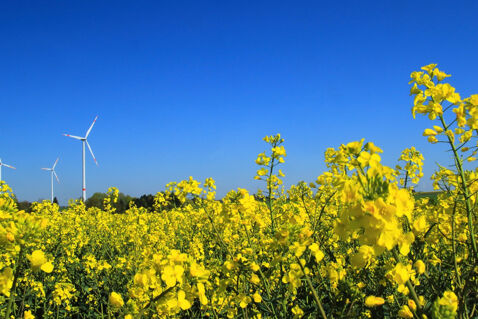 The use of various renewable energies such as biofuels, wind, biogas and wood as well as modern farming methods contribute to climate protection. Coupled with regional marketing and social aspects, the agricultural cooperative shows how to run a forward thinking agriculture.
---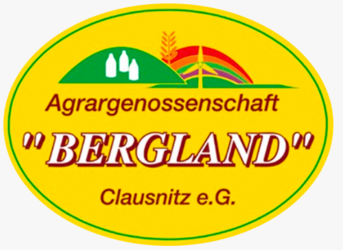 Agricultural cooperative "Bergland" Clausnitz
Hauptstr. 13
D-09623 Rechenberg-Bienenmühle
Photo credits: Agrargenossenschaft "Bergland" Clausnitz e.G.; BDOel