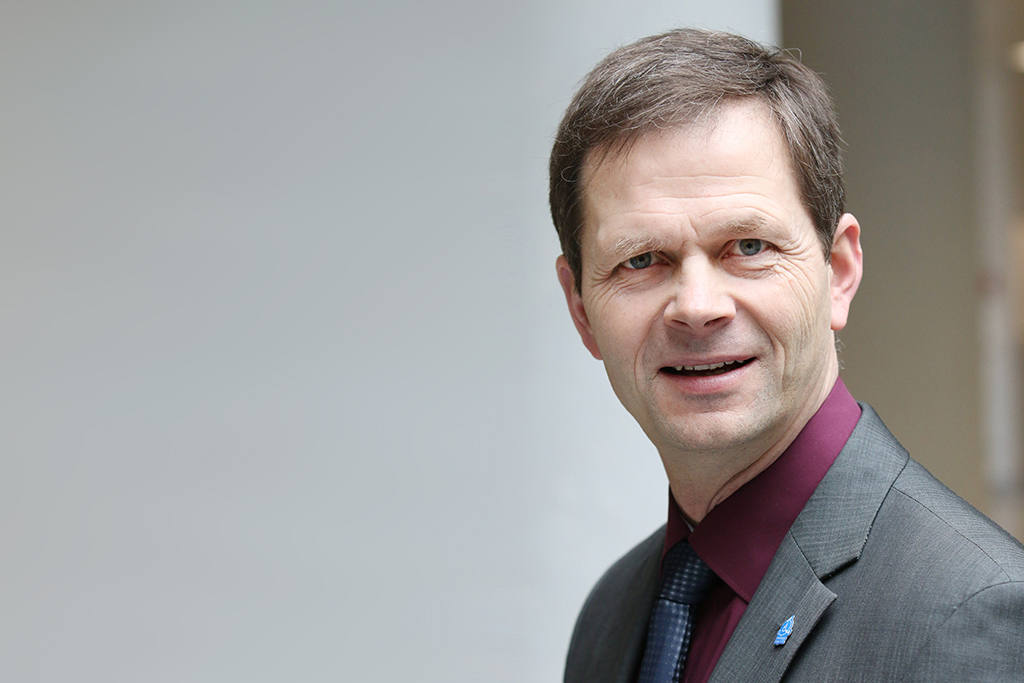 | | |
| --- | --- |
| Position | Dannenberg, Lower Saxony |
| Webpage | www.biogastankstelle.de |
| Used biomass | Plant waste, corn, dry chicken manure |
| Origin of the biomass | regional within 17 km; chicken manure from 250 km radius |
| Usage | CHP, feeding into the natural gas grid, bio methane filling stations |
---
"Biomethane-powered agricultural machinery not only helps to protect the climate but also increases the regional energy production. Unfortunately, the operation of filling stations in which upgraded biogas is used is rather complicated in terms of administration and certification. Simplified procedures and a clear political framework could set the course for active climate protection in agriculture and beyond. "
Horst Seide, farmer and biogas plant operator
---
The goal of Horst Seide, operator of 2 biogas plants and 6 biogas filling stations, is to operate independently of fossil fuels. He is already self-sufficient in electricity and heat and is well on the way to converting his agricultural tractors to biogas.
In the fall of 2016, the prototype of a bio methane-powered tractor from New Holland was in use on his farm for 4 weeks. The gas bottles attached to the tractor, which he can easily fill up at one of his filling stations, are currently sufficient for about 5 hours of field work, but this could be further increased in the future without immense technical effort. Especially important for the practicability oriented farmer is that the drive by biomethane does not reduce the performance of the 180 hp machine and that the technology works reliably. The use of biomethane is more cost-effective during operation than the use of fossil diesel fuel. Horst Seide saves about 10% of the fuel costs when refueling and at the same time contributes to climate protection.
The utilized biogas comes from Seide's own biogas plant which, in addition to corn, is also supplied with a large proportion of plant waste - e.g. vegetable waste or parsley stalks.
A large part of the biogas obtained is used for the production of electricity and heat and is fed into the natural gas network in processed form while about 25% is processed for the biomethane filling stations.
---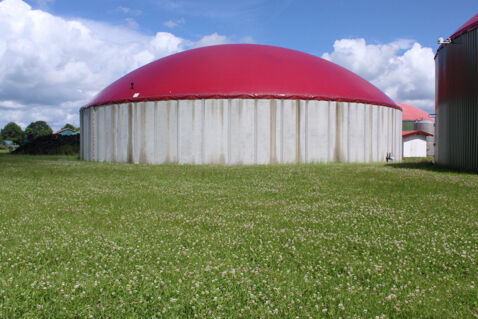 In Dannenberg, the biogas is produced sustainably from plant waste and dry chicken manure.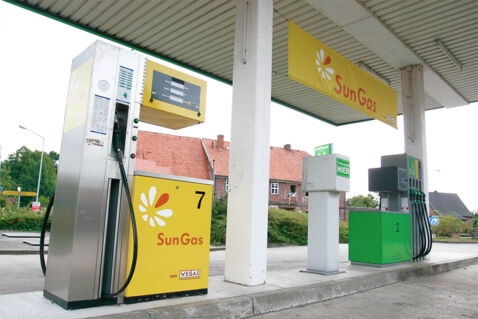 At the 6 biogas filling stations of Horst Seide, drivers can fill their tanks inexpensively and climate-neutrally. In the future, this will also be possible for agricultural machinery.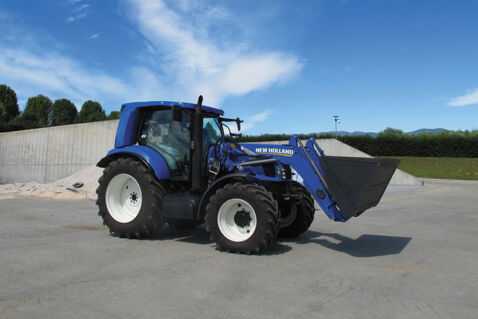 The New Holland biomethane tractor, model T6.180, has an FPT6 cylinder engine with 6.75 l displacement and 179 hp. There is no need for a complex exhaust gas after-treatment for methane tractors. Apart from the drive, the T6.180 is a standard tractor, which does not require any special transmission or hydraulic components.
---
BIOGAS-ANLAGE UND BIOMETHAN-TANKSTELLE DANNENBERG
Barnitzer Str. 34
D-29472 Landsatz
Photo credits: Fachverband Biogas e.V. (links oben, links unten); Biogas-Anlage und Biomethan-Tankstelle Dannenberg (mitte unten); New Holland Agriculture (rechts unten)