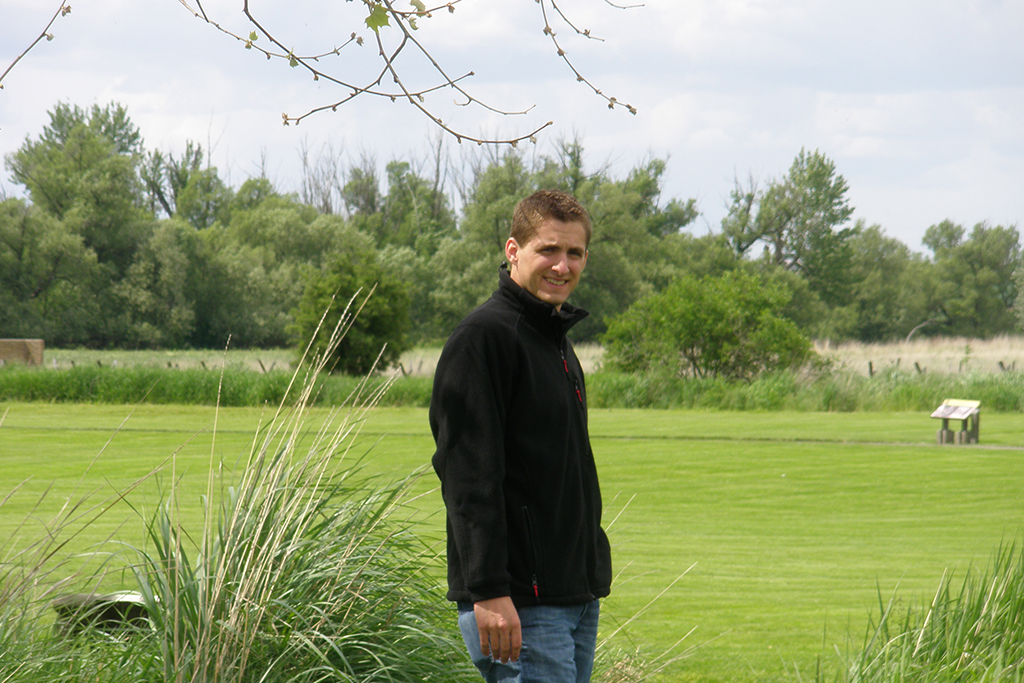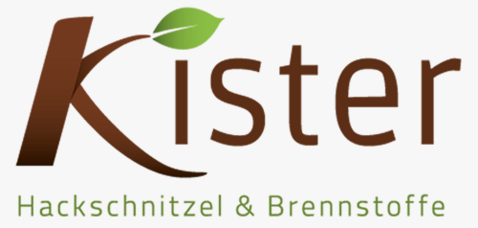 | | |
| --- | --- |
| Position | Markt Nordheim, Bavaria |
| Webpage | www.kister-energie.de |
| Used products | Rapeseed oil fuel, press cake and feed oil |
| Used quantities of rapeseed oil | 15.000 liters rapeseed oil fuel, 20.000 liter feed oil |
| Origin | a decentralized oil mill 5 km away from the farm |
---
"Wood chips for sustainable energy production are part of our daily business. Since we want to actively live sustainability on our farm, the use of rapeseed oil fuel for our tractors was a logical step. My father used the first vegetable oil-compatible tractor for transport and field work in 2001 and others followed. These have proven their worth over the years and I will continue on this path. "
Michael Kister, farmer
---
The Kister family focuses on versatility, sustainability, regionalism and modern technology in their business. The production of wood chips is one of the mainstays of the Central Franconian family business which is supplemented by pig fattening and agriculture.
The protein supply of the fattening pigs born in Franconia comes to 92% from domestic feed, such as rape cake, field beans, peas. For the remaining 8%, a major effort is being accomplished in order to supply all feeding directly from that in future the feed comes completely from the region.
In 1966, Reinhard Kister introduced the first vehicle driven by plant oil fuel into the family business, a Mercedes D190. Another such car as well as, in 2001, the first rapeseed oil fuel tractor followed: a Deutz MK3 with 140 PS. Five years later, a Fendt 716 with 160 PS was added to the eco-running collection of the agribusiness. Enough already? Not according to the Kister family who in 2015 bought a Fendt 818 S4 with 280 PS which had been modified to the input of plant seed oil in a 2-tank system by the BayWa Workshop Wiesmühl. Since this conversion had been authorized by the manufacturer, the factory warranty of 5 years could be maintained, which hadn't been the case in the earlier modifications.
Fortunately for the Kister family, 7.000 € of the 8.700 € extra costs caused by the retrofitting were covered by the Bavarian Funding Project RapsTrak 200.
In March 2020, the farm has experienced more than 25,000 hours with plant oil tractor while 1.5 Million kilometers had been driven with the cars. For Michael Kister, this is not only a proof that the functionality works but also that – considering the urgent necessity of becoming eco-responsible – there is no such reliable, affordable alternative to fossil fuels in the high-performance sector. Despite, he values highly the independence of the price volatility and of the import of protein fodder from overseas. And considering the food-or-fuel debate, he states: "In the past, farmers needed a third of their land for feeding their draught animals. Nowadays, to run agricultural machinery on vegetable oil fuels would require much less land [a little over 10%] and you obtain rapeseed cake, a key ingredient for the supply of domestic protein.
---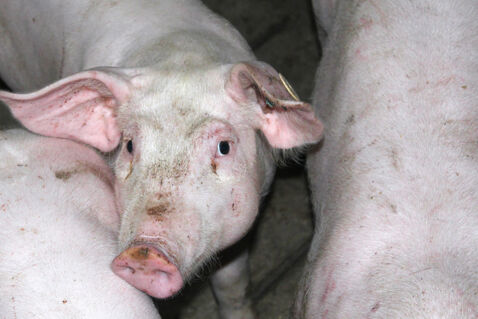 Regional meat production - the
fattening pigs on the Kister farm are
not only born in Bavaria, but
are almost completely fed with local
forage.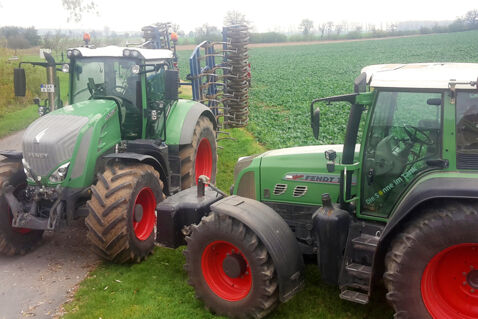 The sun in the tank - for many years, the Kister family has successfully used rapeseed oil-powered tractors on their farm, thus contributing to climate protection.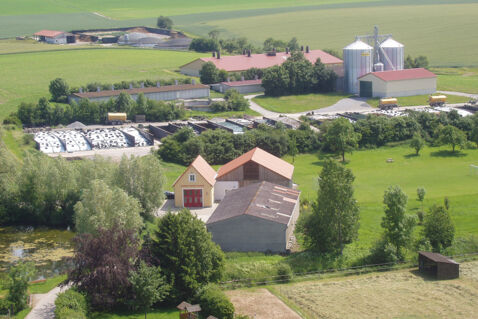 The Kister family's business is broadly based: Woodchip production, arable farming, pig fattening and transport services are among the company's many mainstays.
---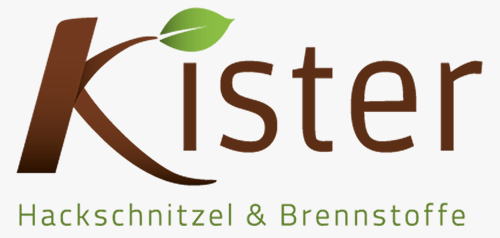 The farm of Family Kister
Ulsenheim 9
D-91478 Markt Nordheim
Photo credits: Landwirtschaftsbetrieb Kister